Food are things can find from dungeons just destroy props and kill enemies.Battle Chef can make food for everyone.Battle Chef use Meateors to spawn hamburgers HP 300+
Food is only thing that cannot be share or party.
Did you know?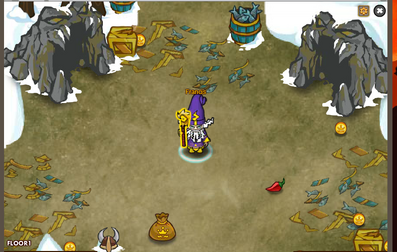 This photo is edited since May 3, 2013.
All food change in to nacho, chilli and salads because of event "Flores de Mayo".
This photo also can see in other pages.
The food is in the lower right of the hero.